The UK National Archives has come good on their promise to provide free access to their digital records which usually incur a charge to view and download. The free access period will last until they are open again to the public in Kew.  
                      Above:  The National Archives main premises in Kew. 
Due to the expected high demand and to avoid their website from becoming overwhelmed, you will be able to order and download a total of 10 records free in one transaction up to a maximum of 50 items over 30 days.  
To access the records just register for an account here if you don't already have one (it's free) then log in.
How do I download the records?
To access the service and download for free, you will need to:
Sign in (or Register if you have not already done so) to your Discovery account;
 

Search for your digital record/s then add them to your Basket (maximum ten items per basket);
 

Agree to abide by the terms of the fair use policy;
 

Complete the order process;
 

You will then receive a download link, which will remain active for 30 days. (The link will also be saved in "Your orders" in your account for 30 days).
The National Archives has recommended that when searching for records that can be downloaded for free, you should filter your search to include records that are "Available for download only". 
Are there any exclusions?
Yes.  The UK National Archives Discovery search system includes records located on other sites, e.g. Ancestry, FindMyPast, The Genealogist and other British archives.  These records will not be available for free download.  
So what type of records are included in the free digital collections?
The following collections will be of particular interest to genealogists:
Military records, including unit war diaries (unit war diaries are a much under utilized source for genealogists with military service ancestors);
 

First and Second World War records, including medal index cards;
 

Royal and Merchant Navy records, including Royal Marine service records;
 

Wills from the Canterbury Prerogative Court (dating back to 1384);
 

The Domesday Book;
 

Migration records, including aliens' registration cards and naturalisation case papers;
 

20th Century Cabinet Papers and Security Service files.
Click here for a full list of the UK National Archives' 69 digital collections. (But remember it will also include those available on other sites which will still charge for access.)
Help using UK National Archives' Discovery search
The UK National Archives has a vast collection which, as they are fond of reminding people, covers 1000 years of history.  As a result, their website and their Discovery search function is not the easiest beast to navigate at times. 
In my experience, once you find what you seek in the catalogue, it is easy to go directly to the records - but knowing what to search for, or what search strategy to use, can be tricky.  For example, you might enter your great great grandfather's name and get an immediate hit;  or you might spend several frustrating hours and come up empty. 
If you are new to researching this Archive, I recommend you invest some time reading the Start here page and then the Research Guide/s on the relevant topic first.  The cover every imaginable subject. For example, I would never have found the mariner records I was looking for a few years ago had I not read the relevant research guide first. 
 Above: an extract from the UK National Archives' Help with your research page
Of course, if you prefer to watch instructional videos or listen podcasts instead of reading, the Archives have you are covered there too on their website. They also have free webinars coming up on using Discovery and getting the most out of it including tips and tricks. (Although I've been using Discovery for years, I will be watching - you never stop learning.) They are scheduled for 12 May, 19 May and 16 June 2020.  Let's hope they are scheduled at a time which maximises international participation or are available on their website immediately thereafter.    
If all else fails, contact the Archives' live chat service between 9am and 5pm Monday to Saturday (London time).
 Above:  The entry  page to the UK National Archives' Discovery catalogue
Conclusion
This is an fantastic opportunity for people who normally cannot get to the UK National Archives in person to access records without charge. While their usual digital download fees are reasonable (normally GBP 3.50 per record), the cost quickly adds up as we all know.  The only disappointment is that it has taken them nearly a month to get their IT systems ready to provide this very welcome and very generous service during the pandemic.  
How did you go?
I would love to hear about any successes you have (or indeed any frustrations you experience using Discovery) via the Comments box below.
In the meantime, please pass this Blog post along to anyone you know who has an interest in British records (genealogy or otherwise).   
Happy ancestor hunting.
Therese
Your Family Genealogist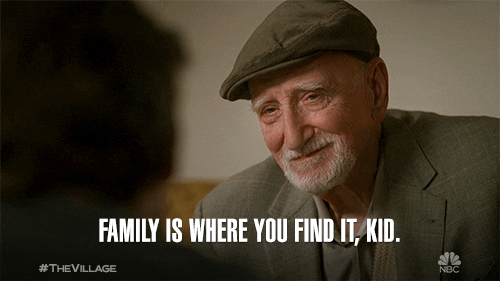 Pictures: from the author's own collection, the UK National Archives and Pixabay.com
Gif:  from NBC's The Village via www.Wix.com
Please reload