The Dragons' Den and Charles Darwin - Family History Snippet
For something new and a bit of fun, here is a family history-related gif below for your entertainment.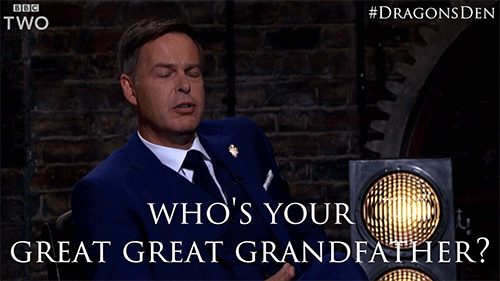 I remember seeing this episode of Dragons' Den and smiled when I saw it in the list of gifs available through wix.com, my website host.
Can you imagine being one of Charles Darwin's descendants? This is a photo of the famous naturalist and author himself. Can you see any resemblance to his great grandson in the gif?