Eleven Resources for Researching Chinese Australian ancestors
It's Chinese New Year so let me start by saying Kung hei fat choi to my Cantonese readers and Gong xi fa cai to my readers who speak Mandarin/Putonghua.
Above: Henry Kay, a successful Chinese settler circa 1860-65. Henry was an American Chinese who visited the Ararat and Stawell diggings, and then settled at Creswick as a miner. He later joined the police force and took an active part in supressing bushrangers. Image courtesy of the State Library of Victoria.
Chinese Australians are the oldest continuous immigrant group to Australia after those from the British Isles. Significant Chinese emigration began in earnest after the discovery of gold in this country in the 1850s and over 40,000 came in search of gold. Most were men from Guangdong and Fujian Provinces in mainland China. In some locations Chinese people outnumbered Europeans and this influenced Australian policies on immigration for over a century - sadly, not in a positive way.
Despite facing discrimination and restrictive immigration policies, Australians of Chinese descent have made a substantial contribution to our culture and history. I hope some of the following resources will help direct my readers to some useful online resources for tracing your Chinese ancestors.
Above: A Chinese miner outside a wattle and daub hut, circa 1900. Courtesy of State Library of Victoria.
Sources for Chinese ancestors
National Archives of Australia. I recommend doing a Name Search for each of the following categories: Passenger Arrival Records; Immigration and Naturalization; Security and Intelligence.
If your Ancestor served in the Australian military, then select the relevant conflict and do a Name Search for each of those categories. It is also worth doing a Photo Search (see Certificates of Exemption from the Dictation Test below).
Your ancestor might also be listed in other records at the National Archives, so don't forget to search for them by name on the general Record Search page. See below for a sample from the Record Search page. Two of the four results have been digitized and can be downloaded free of charge.
Certificates of Exemption from the Dictation Test are found through the Record Search page. To deter non-white immigration, the Australian government required immigrants to pass a dictation test (which was designed for Asians and other non-whites to fail). Chinese residents who wanted to travel internationally had to apply for an exemption to this test if they wanted to re-enter the country. These records have detailed identifying information and even photographs of the applicants.
Above: Extract from a Record Search results page at the National Archives of Australia.
2. LaTrobe University's list of Indentured Chinese Labourers and Employers Identified in New South Wales 1828-1856 is an incomplete list of indentured Chinese labourers brought to the colony of New South Wales prior to the gold-rush.
3. La Trobe University's Chinese Heritage of Australian Federation project has several useful sources including a searchable index to names from the Tung Wah News (1898-1902) and theTung Wah Times (1902-1936). The names of people, organisations and places in the index have been translated from the original Chinese characters into Mandarin pin yin (i.e. English characters).
According to La Trobe University, these newspapers were "among the most important publications in the history of Australia's Chinese communities. For many years, the newspapers were an important community centre for the Chinese in Australia. They served as the head office of the Australian Chinese Empire Reform Association and other community organisations, including the NSW Chinese Merchants' Society."
Above: Arrival of Chinese Immigrants in Little Bourke Street,
Melbourne (now known as Melbourne's Chinatown).
Courtesy of the State Library of Victoria.
4. Chinese Naturalisation Database, NSW 1857-1887. The database is based on the Naturalisation records and the Colonial Secretary's Correspondence held by the State Records Office of New South Wales. It is the result of another Chinese Heritage of Australian Federation project at La Trobe University.
According to the website the database contains nearly 1,000 records. It also states "Most Chinese became naturalised to acquire the rights of a British subject to vote and to hold land in NSW. Others already farmed land and desired to make their title legal. Some had business interests which were limited by their alien status. And some had Australian wives and families and desired to settle. The Database lists the names of those Chinese who were naturalised prior to the NSW Chinese Restriction Act of 1888."
Above: Sample search result from the Chinese Naturalisation Database. Courtesy of La Trobe University.
5. Another Chinese Heritage of Australian Federation project at La Trobe University created a database from Chinese names extracted from Melbourne's Sands and McDougall Street Directories in the Chinatown area from 1900-1920, 1930 and 1940. Click here to go to the database.
6. The National Library of Australia's Trove digital newspaper archive is another must search resource. If your Chinese ancestor was mentioned in the newspaper or Government Gazette for any manner of reasons, then this is the place to look. It is free and online at www.trove.nla.gov.au.
7. Cemetery records. Cemeteries, particularly in the goldfields, often had separate Chinese sections. For example in Bendigo, there is a large Chinese section at the White Hills cemetery where my great great grandparents are buried. For cemetery records in the Bendigo area go to the Remembrance Parks Central Victoria site and do a deceased search.
Above: Sample search result in the Remembrance Parks Central Victoria online database
8. Chinese immigrants, settlers and their descendants often appear in Court Records at the Victorian Public Record Office and other State/territory Archives. Try a name search in these repositories' catalogues.
9. Wills are another good source of Chinese family information. They are often indexed and digitized in State and territory Archives offices as well as commercial genealogical databases.
10. Inquest records are among the most informative of family history records. An inquest was compulsory for anyone who died suddenly and unexpectedly. As with wills, they are often indexed and digitised in State and territory Archives offices.
11. Sometimes we overlook the obvious. When searching for your Chinese ancestors, don't forget to search the Birth, Death and Marriage registries in each of the Australian states and territories. The quickest way to find the registries on the internet is to search Google for "<<State name>> BDM".
12. And of course don't forget to search the commercial genealogical databases, particularly for the Australian Electoral Rolls. They can also be a good source for the records mentioned above at items 8-10. Findmypast is my genealogy database of choice. (Affiliate)
Quote FOFMPTL21 to receive a 20% discount on a 12-month PRO subscription at Findmypast.com.au**
Search tip
When Chinese immigrants started arriving in Australia, the English speaking officials had no idea about Chinese names. Neither do many people who transcribe old records into databases in modern times. Typically they try to shoehorn non-Anglo names into systems designed for standard European-style names. It is always best therefore to do at least four searches using the actual pin yin spelling, the English phonetic spelling and the reverse order of names: E.g.:
Ah Wang;
Wang Ah;
Ah Wong;
Wong Ah.
If you still can't find the record you are seeking, then I recommend entering the whole name in the surname/family name field.
How did you go?
Let me know in the comment box at the bottom of the screen if you found any of your Chinese ancestors in these resources. If you have any other useful sources I would love to hear from you and I will update this blog post.
Having lived in China, Hong Kong and Singapore for many years, I know how important Chinese New year is, so may the year of the hardworking Ox bring you all good health and much happiness.
In the meantime, happy ancestor hunting.
Therese
Your Family Genealogist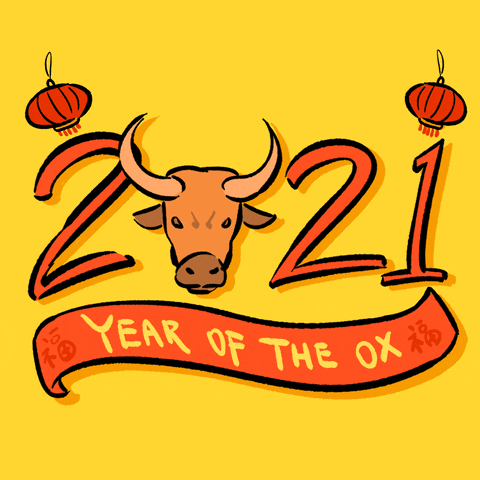 References:
The Bendigo Advertiser, "Chinese gold miners buried at White Hills Cemetery", 11 January 2019;
La Trobe University, Chinese Heritage of Australian Federation Project;
National Archives of Australia - multiple documents;
Public Record Office of Victoria;
State Library of Victoria.
Pictures:
Gif:
** Note: I have an affiliate relationship with Findmypast and receive a free subscription from the company.