Millions of new Scottish family history records released at Findmypast
Family history database giant, Findmypast, has just released an absolute bonanza of Scottish records with 10.7 million new Scottish baptism, marriage and burial records covering 450 years of Scottish history dating back to 1561. [Sponsored]
Since 2019, Findmypast has added over 200 million new records from across Scotland. The company reports that when combined with their existing collection, this latest release establishes it as the leader in Scottish genealogy records with the largest collection of that country's family history records available online.
The records have been transcribed by Scottish family historians who are best placed to know place names and how to spell Scottish names. The records include:
The new records cover not only the established church but also other faiths such as:
Roman Catholic;

Episcopal Church;

Free Church of Scotland;

United Free Church.
They also include Irregular Marriages where a man and a woman made a declaration in front of two witnesses, hence the other name 'marriage by declaration'. By showing proof of their marriage the parties could obtain a warrant from a sheriff or sheriff substitute to have the marriage registered by the local registrar. Churches disagreed with these marriages in principle, but accepted them for fear that couples would otherwise 'live in sin'. [1] The irregular marriages occurred during Kirk Sessions and were not officially recorded in parish registers. If you have been unable to find your ancestors' marriage, then this is a new potential source for their records. These records are only available on Findmypast.
The new burial records include Mortcloth Rentals records where people hired cloths to be draped over a coffin during a funeral. The mortcloths were also rented by people who could not afford a coffin for their family members.
The burials also include "Ringings of the burial bell" - records of those too poor to even afford a mortcloth rental who instead paid for a ringing of the church bell in their memory.
Findmypast has published the material as part of its collaboration with the following family history societies, archives and volunteers from across Scotland:
The Scottish Genealogy Society;

Fife Family History Society;

The Highland Family History Society;

Dumfries & Galloway Family History Society;

Renfrewshire Family History Society;

Lothians Family History Society;

Lanarkshire Family History Society;ow and West of Scotland Family History Society;

West Lothian Family History Society.
Searching the records
What I like best about these records is that you can search by one or more of the parents' names without including a child's name. There is also a very useful Keywords component in the search form which I find particularly useful for common names where I can limit the search results, for example, by occupation.
Click here to go directly to Findmypast's Scottish collection. You might want to bookmark this link.
Above: search screen for Scotland's Parish Births and Baptisms 1564-1929.
How did you go?
I hope you enjoy searching this new tranche of family history records. I would love to hear in the comment section below if you glean any new information about your Scottish ancestors.
Click on the picture above to receive a 20% discount on a 12-month PRO subscription at Findmypast.com.au
Happy Scottish ancestor hunting.
Therese
Your Family Genealogist
Disclosure : I am a Findmypast Global Ambassador and receive a free PRO subscription from the company.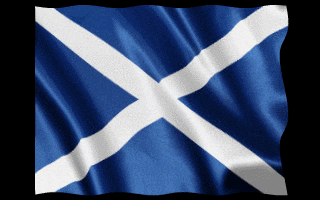 Gif: Wix
#friendsoffindmypast #YourFamilyGenealogist #scottishfamilyhistory #scottishgenealogy